L'Un Des Sens Restaurant Brossac
L'un Des Sens

Place de L'Eglise
Brossac
Tel 09 53 73 47 14



L'un Des Sens

is a restaurant situated opposite the magnificence of the 12th Century Church.
The restaurant opens out onto a beautiful terrace where you can sample a regularly updated menu
with everything from delicious starters, tasty snacks, sharing platters, pizzas and other mains…
Save some room for a dessert!
They also have a set 3 course menu for 22€. The menu is updated seasonally and they are
also happy to make some modifications on request to suit their regulars' taste.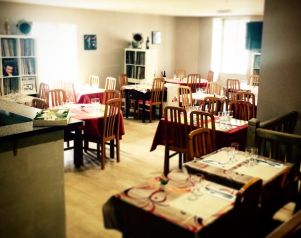 The staff are incredibly friendly and will take your order for drinks and food to eat in or to take
away. Everything on the menu is lovingly homemade. The attraction of L'un Des Sens goes
much further than the mouth-watering food. The restaurant has a huge collection of vinyls so
you can choose your soundtrack as you enjoy a beer. If beer is not your thing, there is also a
list of skillfully made cocktails to quench your thirst!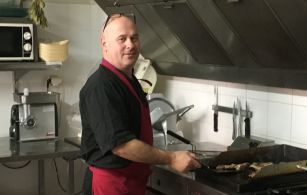 Allow yourself to be taken back in time through the power of music…
Though the music plays six days a week, there are particular events you definitely don't want to
miss! Every Wednesday there is a poker night at L'un des sens. Bring your best poker face to
the table! In addition, once a month there is a theme night… Summer nights, 60s music. This
night is not to be missed!



HOURS


TUESDAY - SUNDAY
07:00 – 14:30
18:00 until all patrons have left

From September
MONDAY – SATURDAY
7.00 – 14.30
18:00 – until all patrons have left
Kitchen opening tmes:
Lunch from 12.00 – 14.00
Dinner: 19.00 – 22.00

Reservations recommended for dinner and large parties.


CONTACT


PHONE: 09 53 73 47 14
EMAIL: luds.restaurant@gmail.com

FACEBOOK PAGE


This website was produced by volunteers and an intern from La Giraudiere. To read more about their contribution and how this subdomain of this website was created, please visit Brossac Website Creators