Shops in Brossac

This page proves what we say that Brossac as all that one needs to compliment a stay in south west France whether you be on holiday or on business you will find what you need. On this page we have listed the shops or the commercants which are present in Brossac this page does not include restaurants or bars etc as these have thier own pages.
Soon each shop will have thier own page upon this website.

BROSSAC SUPERMARKET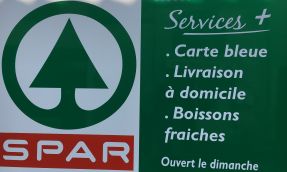 Superette or supermarket - SPAR:
Tobacconist, Newsagent, Bread (Independent Franchise)

Rue Charles Rougier, Brossac

HOURS
TUESDAY - SATURDAY
7:30 - 13:00
15:00 - 19:30
SUNDAY
7:30 - 13:00

CONTACT
OWNERS: Guy and Madeleine Geneaux as at 30/08/2018 but they are due to retire so new owners expected soon.
PHONE: 05 45 98 73 15


This is a small store, but it squeezes a lot in! Spar sells everything from fresh fruit and bread to general groceries, from toiletries to a small selection of women's clothes, as well as a relatively comprehensive collection of magazines and recipe books.
You can also purchase freshly made baguettes and other yummy cakes as well as traditional French breads.
If you are in luck you may be able to find some freshly baked chocolate mini donuts (beignets au chocolat)
that are well worth the walk!
Best of all, you are guaranteed a friendly welcome and good service when you arrive.


BROSSAC PHARMACIE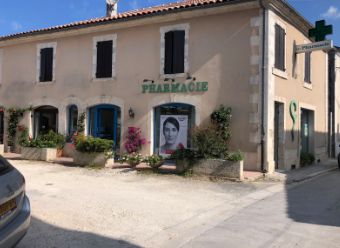 Rue Charles Rougier


HOURS


MONDAY-FRIDAY


9:00 - 12:15




14:15 - 19:15




SATURDAY




9:00 - 12:15




14:15 - 18:30




CONTACT


OWNER: Monique Duhau
PHONE/FAX: 05 45 98 74 22
EMAIL: monique.duhau@wanadoo.fr

http://pharmacie-brossac-pharmacieduhau.fr

The Pharmacie Duhau is the place to go in Brossac for any medical needs, veterinarian products, organic pharmaceuticals, and cosmetics. The head pharmacist is Monique Duhau, and there are also trained members of staff who can answer all of your health-related enquiries.
Bakery - La Pétrisane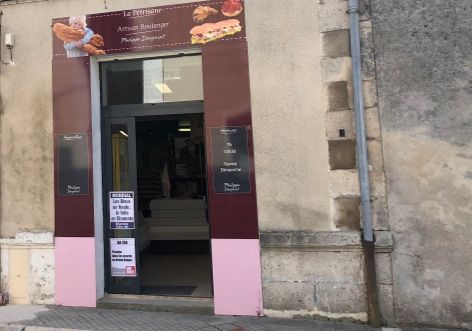 Rue Charles Rougier
HOURS

MONDAY-SATURDAY
7:00-12:30
(SUMMER HOURS) 17:00-19:00

CONTACT
OWNER: Philippe Doussaint
PHONE:
06 11 70 79 07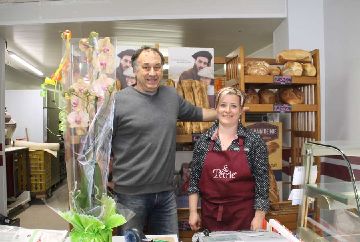 This new bakery in Brossac has been open only since the beginning of May, but is a popular place for locals to buy their morning bread and other delicious goods! There is a wide range of freshly baked bread and pastries, and customers can even pick up the daily newspaper here. They can also order personalized cakes that are made ready to pick up.
Last but not least, La Pétrisane has a baguette machine on the street corner that they restock regularly!

Bakery - Boulangerie Soulard Serge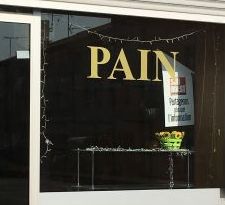 Place du Marché
HOURS
MONDAY - SATURDAY
6:30 - 13:00
15:00 - 19:30
SUNDAY
6:30 - 13:00
CONTACT
OWNER: M. Soulard
PHONE
: 05 45 98 70 68
This bakery is the oldest one in Brossac. Open since 1909, this family owned and run bakery
has been making bread in the traditional manner for three generations.
. M. Soulard also offers a delivery service to houses in the neighbourhood.
Batiland Soulard Decaud
Hardware and Garden Shop -
Route de St. Vallier
Brossac hardware and garden shop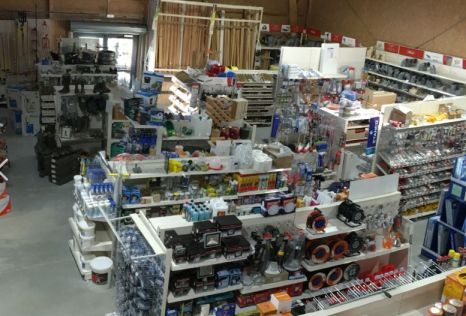 HOURS
MONDAY - FRIDAY
8:00 - 12:00
14:00 - 18:00
SATURDAY
8:00 - 12:00
CONTACT
OWNERS: M. & Mme. Soulard-Decaud
PHONE: 05 45 98 70 03
http://soulard-decaud.batiland.fr/

Provides construction materials and garden supplies
Butcher's Shop - Charcuterie Du Centre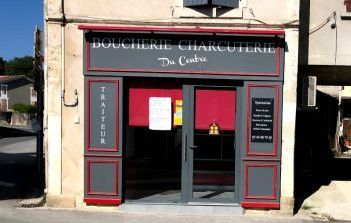 Rue Charles Rougier
HOURS
TUESDAY - SATURDAY
8:30 - 12:30
15:00 - 19:30
SUNDAY

8:30 - 12:30
CONTACT
OWNERS: Jean-Michel Bonneau & Olivier Herbreteau
PHONE: 05 45 98 70 29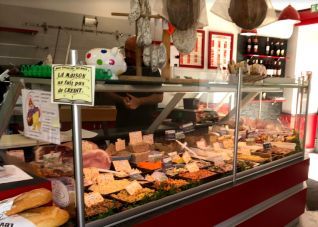 The Boucherie du centre is run by two friends, who have owned it since 2006. As well as the cuts of meat, it also sells canned vegetables, oils and wines, jams, eggs, and ready-made meat dishes such as Shepherd's Pie.
They also sell regional specialities such as: boudin à l'oignon (black pudding with a hint of onion) and grilles
(barbecued meat). They can also prepare artisan dishes on site to take away.
Laverie Lulu
Laundry and Dry Cleaning Service/ Alterations -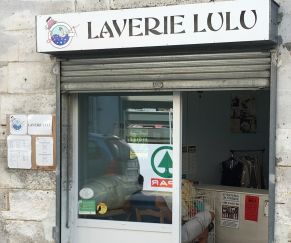 Rue Charles Rougier
HOURS
TUESDAY - SATURDAY
9:00 - 12:00
15:00 - 18:00
CONTACT
OWNER: Christine Potet
PHONE: 05 51 41 29 62
EMAIL: laverie.lulu@outlook.fr
FACEBOOK
Located just opposite the Spar and across from the butcher you will find Laverie Lulu. A fully serviced
launderette where you can have anything washed and pressed, and have alterations done. The owner Christine has been working there for five years.

This website was produced by volunteers and interns from La Giraudiere. To read more about their contribution and how this subdomain was created, please visit Brossac Website Creators you will also find a link to our Site Map and our contact information