Clubhouse @

Lac Etang


The Clubhouse is open all year round


HOURS


MONDAY - SUNDAY
9:30-12:00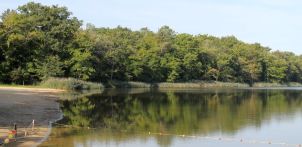 BEACH, ROPE SWING


FREE

WAKEBOARD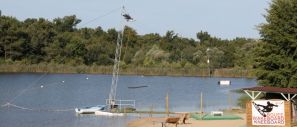 1 person - 15 mins: 18€
6 sessions - 15 mins: 108€
*Loyalty card available. 7th session free (T&C apply)
For T&C please see at the Clubhouse reception



KNEEBOARD


10 minutes : 10€
15 minutes : 15 minutes
Choose your times!



FISHING




Day fishing (until 20:00)


5.50€ per adult
2€ per child



Night fishing (from 20:00)


10€ per adult
7€ per child
Maximum lines allowed
Membership cards can be purchased for 3/6/12 months for regular fishermen.
*The use of bait is forbidden



TRAMPOLINE


10 minutes : 5€



MINIGOLF (GAMES INCLUDED)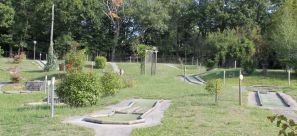 3€ per adult
2€ per child



SQUASH


Court rental - 1 hour: 10€
Racket rental - 3€ per person



POOL/ FOOTBALL TABLE/ PING PONG


Free



INDOOR POOL (From 20th September)


As well as swimming, there will be aquagym lessons (TBC)
Also comes with a jacuzzi



ROYAL SAILING TRIP (for more information please see receptionist at the Clubhouse)




BIKE RENTAL(for more information please see receptionist at the Clubhouse)





Other services included in the Clubhouse are:




Apartment rental: Call Nina on + 33 (0) 786 566 266




Camping rental: +33 (0) 6 32 21 69 64




TNB Teleski: +33 (0) 6 80 91 79 91



*The clubhouse also provides an event calendar with all sort of guided visits to neighbouring towns and sites as well as weekly activities.
*The clubhouse is closed on Mondays and Tuesdays during the winter months.
________________________________________



Lac Frisson




QUAD BIKES


Quad Yamaha 350cc Wolverine -used on a 5km racetrack - 22 euros
Quad Yamaha 125cc Grizzly -used on a 5km racetrack - 20 euros

JETSKI
Jet Yamaha 1200cc VX - 8 minutes - 25 euros



TOBOGAN AQUA


Free

Find out more at the website http://www.restaurant-quad-jetski.fr/accueil.html
*The lake resort is closed on Mondays from 6th July
________________________________________



Art Gallery

- Galerie Marmajoux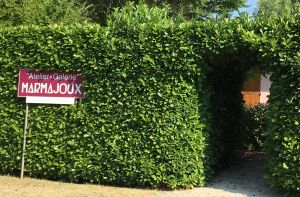 This small, privately-owned art gallery lies approximately 1 km from Brossac centre.
The gallery can be visited by appointment.


CONTACT


05 45 98 34 96
________________________________________

Llamas
LAMA Chez Beleteau 16480 Brossac, France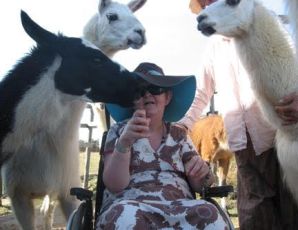 HOURS


The Association is open in the holiday months
Bookings by appointment only


PRICES


For a personalised quote please call Brian.
Groups and individuals welcome


CONTACT


Brian and Margaret
PHONE: 05 45 98 90 58
Email: assoc.lama@yahoo.com

On the Western edge of Brossac, you will find the Lama Association run by Brian and Margaret. What they do is unique in the area using lamas as part of a therapy program for groups or individuals either at their centre or elsewhere, they will travel to you within a 50 kms radius. Zootherapy (in the form of Lama Aided Therapy LAT) is a well known and proven aid to help people with disabilities and has also been proven to be helpful to children with learning difficulties such as autism.

The association is able to provide these subsidised services to people thanks to the help of volunteers. The funds are raised by paying visitors wishing to do llama treks, llama encounters and also by donations, tombolas etc. The association provides subsidised visits to groups and individuals who suffer from mental health or any other disability and works closely with local schools and associations in the Brossac area. Every year they receive visitors from all over the world from all ages and walks of life.

The uniqueness of this as well is the fact that the LLama association will be happy to tailor your trek or encounter to your desired length and time. The Llama park has disabled access and facilities. They welcome children and adults alike and there is no age or height restrictions as the volunteers there are used to handling the llamas and they take all visitors on a step by step encounter so they can feel at ease with the llamas at all times.
*Bring your own food as there are picnic areas available during the treks.