Brossac Sports

Pétanque Club Brossac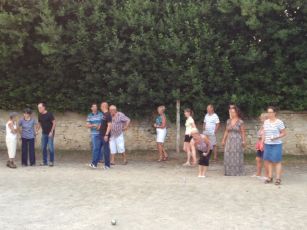 Next to football field near town centre
HOURS
SUMMER SESSION
Monday & Thursdau 20:30
AUTUMN/ SPRING SESSION
MONDAY & THURSDAY 14:30
CONTACT
Jean Michel Petitpez - Président
PHONE: 0681698164
Lex van der Loo - Secretaire
PHONE: 0633173256

Pétanque is a game similar to Boules. It is played in two teams with two or three players in each. If there are three players in a team, each has two boules. If there are two, each has three balls. One player throws the jack, and then throws the first boule from behind a marked line, trying to get it as close to the jack as possible. A player from the other team then takes a throw. From this point onwards, the team who is closest takes the next go, or, if both are equidistant, they continue to play alternately. The winning team receives one point for each boule that it has closer to the jack than the best-placed boule of the opposition. The first team to reach 13 points wins the game. Beginners are welcome, as are those who are simply interested in having a go.
Tennis Courts Brossac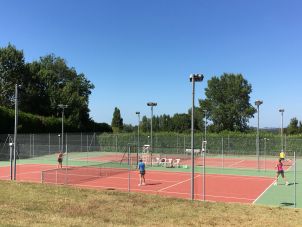 Behind Salle Commune in the town centre
CONTACT
Monique Duhau at the Pharmacy
More information from
M.Airiau: 06 40 06 22 71
PRICES
COURT RENTAL
7,5€ per hour
30€ for six hours
10€ for one hour rental with equipment



Tennis Club Brossac


In Brossac there is also a tennis club which is in the NOUVELLE AQUITAINE league the PRÉSIDENT is Marc AIRIAU and the NUMÉRO D'AFFILIATION : 59160258 - CORRESPONDANT : Marc AIRIAU email : marc.vaness@orange.fr
MOBILE : 0640062271

Badminton


In Chalais Sports centre next to the supermarket Intermarché
TRAINING TIMES
TUESDAYS 19.30 – 21.00
CONTACT
Martine Testa (President)
EMAIL: martinetesta@yahoo.fr
Grégory Lemoine: 06 95 23 05 58
FACEBOOK

Football Club Sud Charente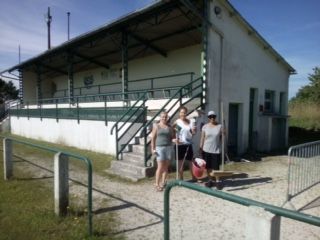 "Plus qu'un club, une famille"
The football club in Brossac was combined with Chalais roughly 8 years ago. Now known as FC Sud Charente Foot, the football teams comprising players from Brossac and Chalais have slowly become a force around the Charente area with multiple teams participating in several leagues around France. The team spends 1/2 of the season playing in Brossac football stadium as their home ground, and the other half using Chalais football stadium as their home turf. The Brossac Football Stadium can house several hundred people and can be a real event for the locals to watch and support when the team plays.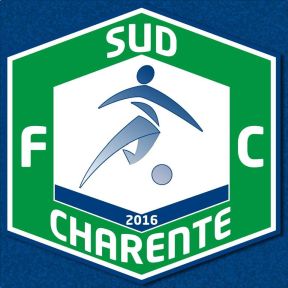 CONTACT

FACEBOOK
Cycling Routes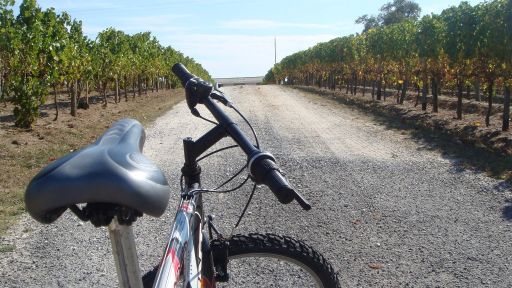 If you want to keep fit on your holiday you can join the Brossac community in one of their cycling routes.
The departure point is La Place de Marroniers and there are two possibilities:

The discovery circuit, also known as circuit 4B, which is 19 kms long and has a low level of difficulty.

The exploring circuit, also known as circuit 4C, which is 34 kms long and has been categorised as difficult.

Both routes have numerous sightseeing points along the way, places where you can refill your water bottle
There one or two picnic spots nearby for hotter days. Because of its more extensive itinerary, route 4C has
2 stops where one can enjoy some of the world heritage sites from the Charente region.

For more information on the routes, please visit Brossac Tourist Information Office or
PHONE: 05 45 98 78 81

To go back to the SPORTS & ACTIVITIES IN BROSSAC page


There are other activities listed in the page at
Brossac Activities


This website was produced by volunteers and interns from La Giraudiere. To read more about their contribution and how this subdomain was created, please visit Brossac Website Creators you will also find a link to our Site Map and our contact information