Brossac Village
Brossac village has all one needs to compliment a stay in the Charente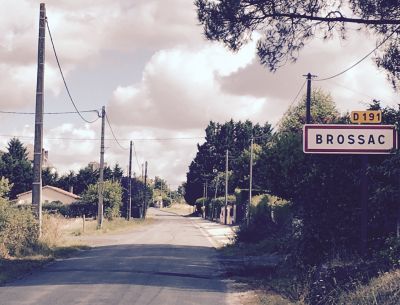 Nestled in South Charente, Brossac is a picturesque village with all the conveniences and
amenities to make your visit a comfortable one. The community is a mix of French locals, English
and Dutch families, but still manages to retain its distinctive French flavour and culture.

Brossac, the head of its canton, is ideally located for day trips to local heritage sites,
seaside towns, beaches and wineries. For outdoor activities, Brossac offers everything
from hiking trails, horseback riding, jetskis, tennis, golf and football. Join the locals for a friendly
game of Pétanque. For the more leisure minded, enjoy a relaxing afternoon visiting our art
gallery, vineyards, wineries, or a quiet drink and chat with the townsfolk at the local pubs:
try a pineau, Charente's gift to the world.

Come and experience all that Brossac and its neighbours have to offer you!
Canton of Brossac



Brossac is the principle village ('Chef-lieu') of the Canton-of-Brossac. Brossac is the head village
for the canton which means it encompasses other villages within its administration. The villages
of Chatignac, Chillac, Guizengeard, Oriolles, Passirac, Passirac, Sainte-Souline, Sainte-Felix, Sainte-Laurent des Combes, Sainte-Vallier, and Sauvignac all come under
Brossac's jurasdiction.

The code cantal is 16 08 and you can find further information within the "The communes of the arrondissement of Cognac" INSEE code is16066.
This website was produced by volunteers and an intern from La Giraudiere. To read more about
their contribution and how this subdomain of this website was created,
visit Brossac Website Creators